*MUMFORD GUITARS WILL BE CLOSED FOR XMAS & NEW YEAR ON THE 19th DEC 2014. THE WORKSHOP WILL BE CLOSED FOR JANUARY 2015 & WILL RE-OPEN FEBRUARY 3rd 2015*

Mumford Guitars specialises in guitar repairs and services Melbourne and South Western Victoria.



James Mumford, proprietor of Mumford Guitars has over fifteen years' professional experience in providing repairs to electric and acoustic guitars, electric and acoustic basses, mandolins and banjos, as well as other stringed instruments.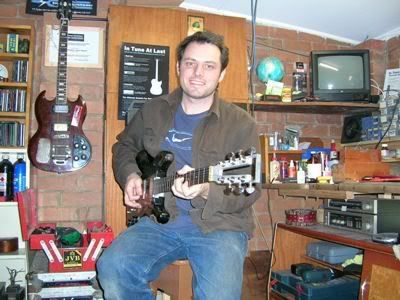 Mumford Guitars is a leading provider of guitar repair services to musicians, music stores, students and enthusiasts.
You can browse our price list here, or for more information contact us.